Check back soon for more details on events!

Shopping to Educate School Program
Dates: August 1, 2021 – February 1, 2022
Lake Crest Village is excited to be continuing the Shopping to Educate program for the 2021-2022 school year. The program awards local schools with prizes ranging from $250-$2,500!

Spooky Street
Date: Sunday, October 24, 2021
Time: 5 pm – 7 pm
Happy Halloween!  We cannot wait to see you again.  Last year we provided a drive thru contactless Trick-or-Treat parade.  We will not let you down this year—we will be back for more fun.  Lake Crest Village will once again be providing a Halloween event this year on Sunday, October 24 from 5pm – 7pm.  Stay tuned for more details.  Save the Date to confirm you will stop by for some yummy, sticky candy and fun.
Check back later for more information. Date and time are subject to change.
Santa's Magic Trail at Lake Crest Village
We hope everyone had a MAGICAL time at our Santa's Magic Trail event on December 4, 2020 at Lake Crest Village! Relive the nostalgia of our event through these photos.
Santa's Magic Trail Photos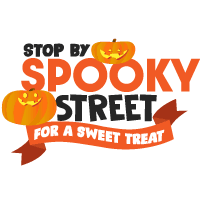 Spooky Street at Lake Crest Village
Date: Saturday, October 24, 2020
Time: 3 pm – 5 pm
Stop by Spooky Street for a sweet treat!  Our completely contactless drive-thru family fun event will feature FREE trick-or-treat bags*, entertainment, fun surprises, DJ and more!  In addition, we will be accepting spare change donations with all proceeds benefiting Sacramento Children's Home.
*Limited to the first 200 cars
RSVP Now
Check back later for more information.
Event Sponsored by: Nugget Markets
Check back later for more information!